Enter the World of Granular Material Simulation!
Do you design equipment intended to handle rocks, soils, grains or ores? Or perhaps you are dealing with processes involving powders, tablets and other granular materials?
This virtual conference will cover applications of the Discrete Element Method (DEM) in a range of industries, from heavy equipment and off-road to mining, steelmaking and process manufacturing, and include presentations from industry leaders and academic experts. Attendees will also learn about the latest capabilities and enhancements of Altair EDEM software, as well as best practices from our team of experts.
Join this virtual conference running over 2 half-days and learn:
how DEM can be applied in various industries to optimize equipment and processes
how leading companies worldwide benefit from this simulation technique
how to get the best out of EDEM software:  calibration techniques, key capabilities, CAE integration and new developments
Whether you are considering using the Discrete Element Method or already a user of EDEM software, don't miss out on our great line-up of speakers!

Hear from CLAAS, CNH, ArcelorMittal, Pratt Miller, Paul Wurth, Astec Industries, and many more!
Keynote Speaker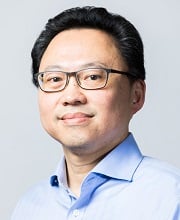 Prof. Jin Ooi
The University of Edinburgh
Professor Jin Ooi holds the Chair of Particulate Solid Mechanics at the University of Edinburgh, UK. His research interests include mechanics and behavior of granular solids as well as handling and characterization of solids and powders. Prof. Ooi is a well-known figure in the DEM community and an expert in the field, having published more than 150 papers related to particulate solid mechanics and delivered many keynote lectures around the world.
Agenda
DAY 1 (November 10th): APPLICATIONS OF DEM IN INDUSTRY AND ACADEMIA
TIME (EST)
Track 1:
Heavy Equipment & Off-Road
Track 2:
Mining & Metals
Track 3:
Process Manufacturing
Track 4:
Academia
09:00-09:05
Welcome
Dr. David Curry
Director, EDEM Products, Altair
09:05-09:45
Keynote: DEM modelling of particulate processes – from conceptualization to industrial application 
Prof. Jin Ooi
The University of Edinburgh
09:50- 10:20
Simulation analysis of twin shaft rotavator vs single shaft rotavator using DEM modelling
Dr N.Saravanan
Mahindra
Process optimization through industrial scale DEM simulations
Manoj T. Kandakure
Lead Scientist
Aditya Birla Group
DEM modeling as an innovative method in designing of screw conveyors
Piotr Rubacha
Simulation Engineer
FMK Poland
A model for simulating particle breakage with high fidelity in EDEM
Prof. Marcelo Tavares
University Federal de Rio de Janeiro 
10:25-10:55
Discrete element simulation with flexible stalks
Dr. Peter Kajtar
R&D Engineer
CLAAS
Some usages of EDEM software at ArcelorMittal R&D
Dr. Edouard Izard
Research Engineer
ArcelorMittal
Leverage DEM modelling in pharmaceutical development
Dr. Liang Li
Process Engineering Scientist
The Janssen Pharmaceutical Companies of Johnson & Johnson
Wear simulation using automated geometric deformation with the discrete element method
Florian Schramm
Technical University of Braunschweig
11:00-11:30
Simulating Hot Mix Asphalt from Rock to Road
Andrew Hobbs
Head of Simulation and Modeling
Astec Industries
Simulation of segregation in Blast Furnace plant – FIFO evaluation
Stefan Rühl & Christian de Gruiter
Paul Wurth
DEM applications in pharmaceutical manufacturing processes
Dr. Nima Yazdanpanah
Principal
Procegence
Modeling of the calendering process for lithium-ion batteries with DEM simulation
David Schreiner
Technical University of Munich
11:35-12:05
The need of proper modeling of traction control system in mobility simulations with soft soil
Jesper Slattengren
Technical Fellow
Pratt Miller
An intelligent DEM model calibration of pharmaceutical powders for a blending process: role of machine learning techniques
Peyman Aminpour, PhD
Thermo Fisher Scientific

Optimizing pneumatic conveying of cohesive dairy powders using EDEM–CFD coupling
Akeem Olaleye
University of Limerick
12:10-12:40
Using EDEM to model soil and crop-flow to accelerate development for agricultural equipment at CNH industrial
Ryan Roberge & Eric Veikle
Soil & Crop Modeling Engineers
CNH Industrial
Title to be announced
Mehrdad Pasha
Powder Expert Scientist
UCB
A numerical study on the effects of particle-particle and particle-boundary interactions on the powder bed structure and stress distribution
Nicholas Monroe
University of Delaware
12:45-13:10
Networking

DAY 2 (November 11th): GET THE MOST OUT OF EDEM SOFTWARE
TIME (EST)
TOPIC
09:00-09:05
Welcome
Dr. David Curry
Director, EDEM Products, Altair
09:05-09:50
Efficient material model calibration in EDEM – methods and examples
Stefan Pantaleev
EDEM Engineer, Altair
09:55-10:20
Multi-physics: solving system level problems using EDEM coupled with FEA, MBD and CFD
Ignacio Diez Alonso
EDEM Engineer, Altair
10:25-10:50
Continuum analysis from discrete data in EDEM – a case study on powder mixing
Stefan Pantaleev
EDEM Engineer, Altair
10:55-11:20
Unique features of EDEM you need to know about!
Carles Bosch Padros
EDEM Engineering Services Team Lead, Altair
11:25-12:00
Ask our Experts!
Live Q&A with EDEM engineers and special guests Andrew Hobbs of Astec Industries and Nima Yazdanpanah of Procegence.
SPECIAL OFFER: Attendees interested to deploy EDEM in their organization will have the opportunity to request a free consultation call with the Altair team, followed by free training and trial of EDEM software.
(Terms and conditions apply. Not valid for academic institutions)